Tudor Style Linen Thread and Beeswax for Renaissance/Elizabethan Reenactment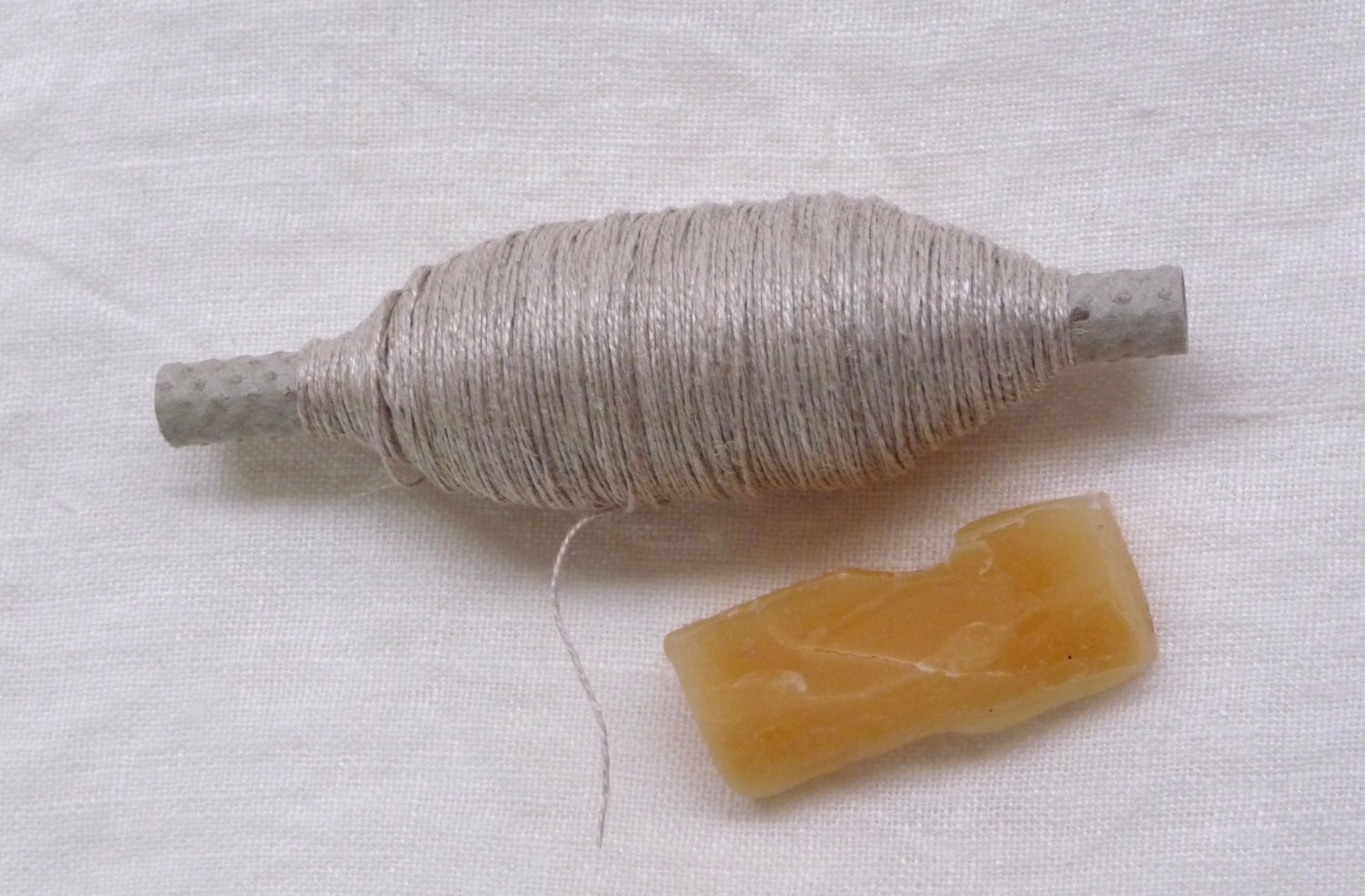 - 100% linen
- 2 ply
- Approximately 150 yards (138 metres) per reel

Documentary evidence and examination of surviving 16th century garments shows that this was the type of thread used for the majority of sewing by Tudor tailors. It was spun from 100% linen (flax) and was left unbleached and un-dyed regardless of the colour or type of fabric it was stitched through. To strengthen the thread, and make it easier to sew with, each length was first drawn over a piece of beeswax. We helpfully include a block of pure beeswax with every reel!
Ships
from
| ship to | cost | with another item |
| --- | --- | --- |