Pattern for Early Tudor Ladies' Kirtles - Large Sizes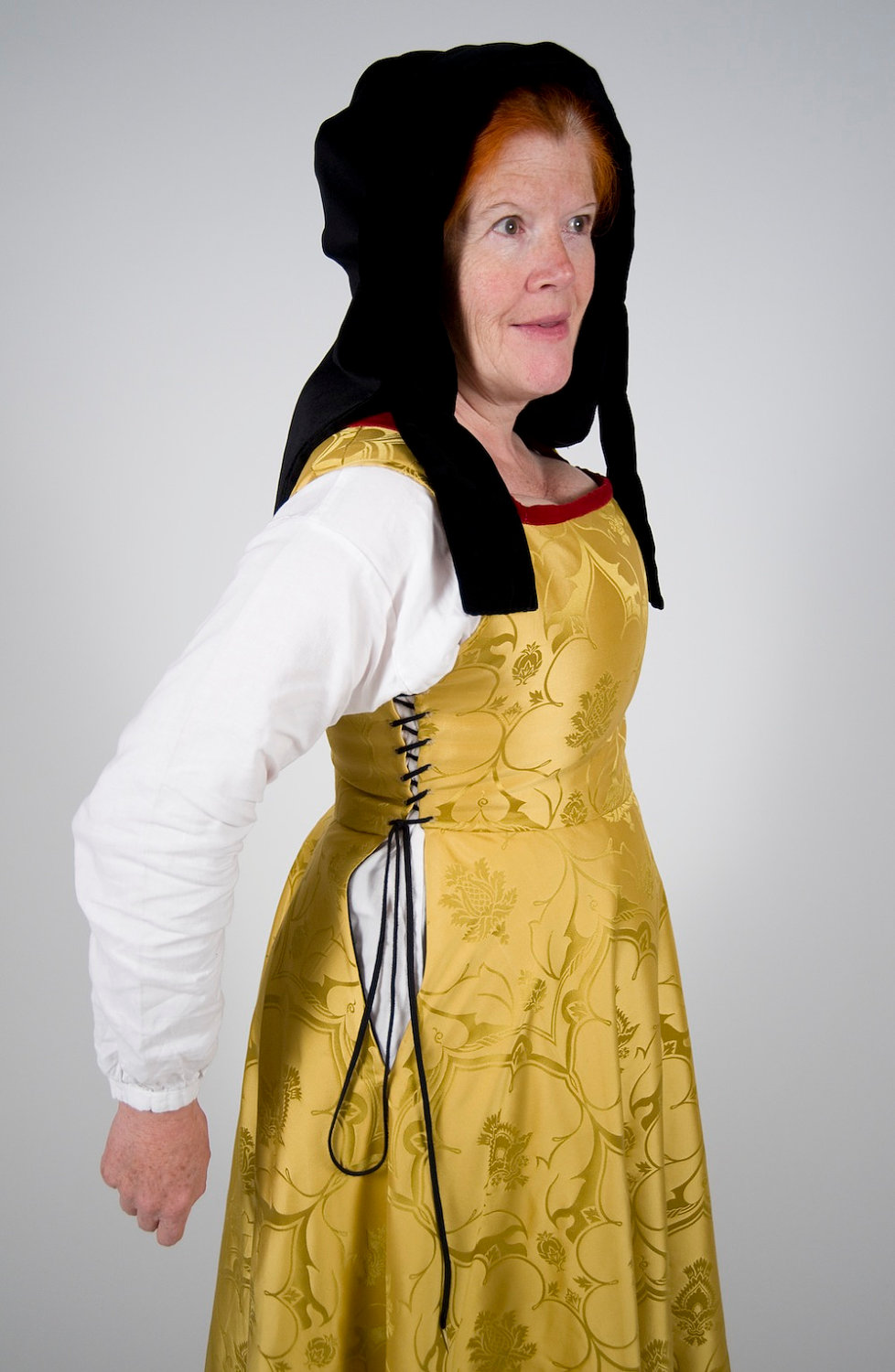 Patterns for several styles of early Tudor kirtles (basic dresses or underdresses), suitable for ladies c1485-1520. With full instructions for choosing materials, sizing and constructing garments - perfect for reenactors.


These patterns were developed for inclusion in The Queen's Servants and are based on the garments and fabrics issued by the Great Wardrobes of Henry VII and Henry VIII as well as visual sources including:
- A wax votive offering (c1500) at Exeter Cathedral, Devon
- Deposition by an anonymous artist (c1460), Alte Pinakothek, Bayerische Staatsgemäldesammlungen, Munich, Germany
- Massacre of the Innocents, detail from the right-hand panel of a triptych by Hugo van der Goes (c1470), Hermitage Museum, St Petersburg, Russia
- Wavrin Master, Histoire des Seigneurs de Gavre (1460) Roman de Girart de Nevers. Brussels, Bibliotheque Royale, Ms. 9631. fol. 11


This pattern is available in either larger sizes or smaller sizes. This particular listing is for the larger sizes. Please see the information below to ensure you're selecting the correct pattern for you. The photos for this listing also include a chart detailing specific measurements for each size.

Smaller Sizes
8, 10, 12, 14, 16 (UK) / 6, 8, 10, 12, 14 (US)

Larger Sizes
18, 20, 22, 24, 26 (UK) / 16, 18, 20, 22, 24 (US)

If you need this pattern in smaller sizes you can find it here: https://www.etsy.com/listing/111853635/pattern-for-early-tudor-ladies-kirtles?ref=related-2


Also note, photos of actual garments are examples only – no garments are included with this product.
Ships
from
| ship to | cost | with another item |
| --- | --- | --- |