Pattern for Women's Tudor Kirtles and Petticoats - Small Sizes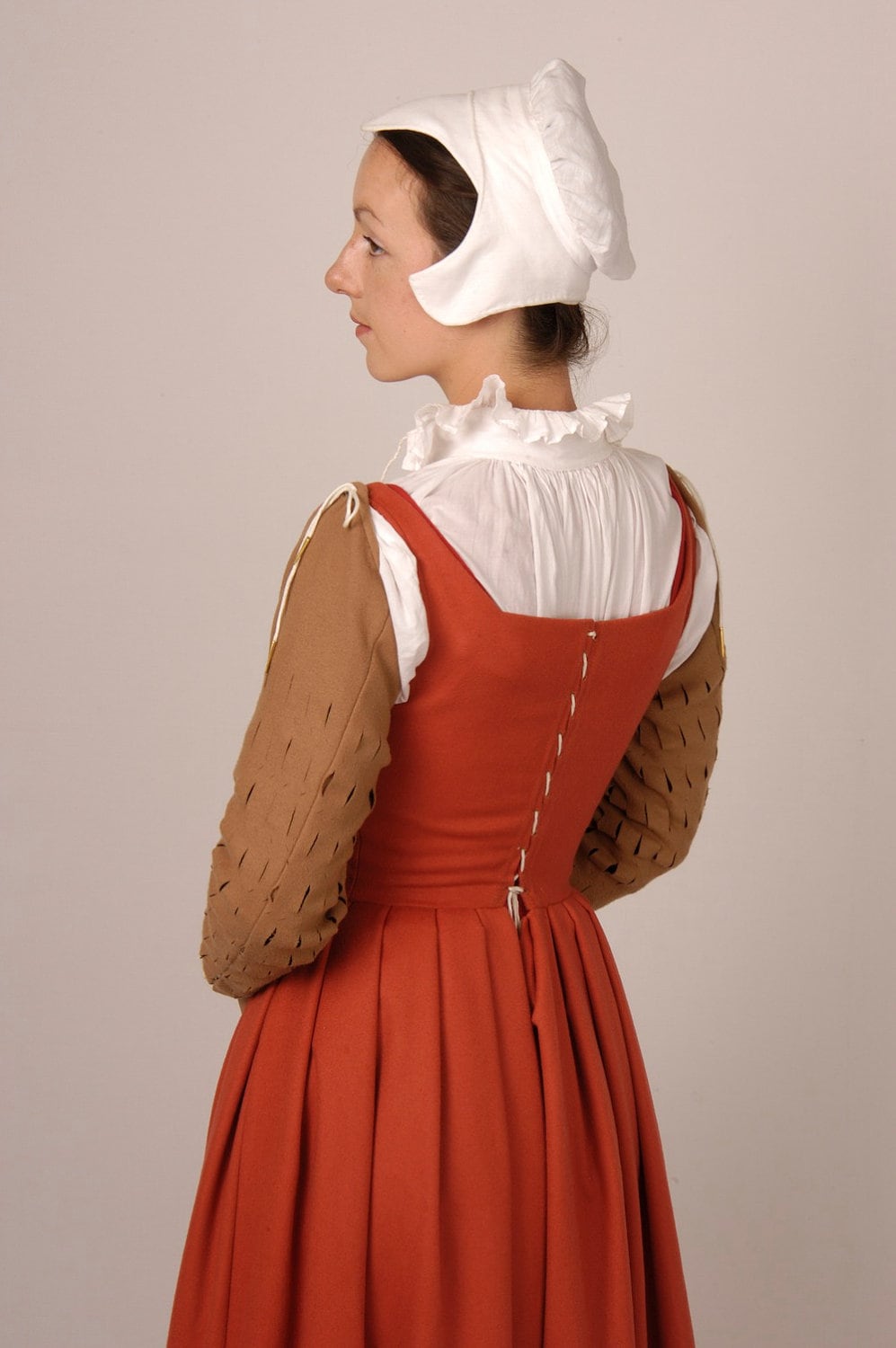 Patterns for Tudor-era ladies' petticoats and kirtles with or without sleeves. Ideal for 16th century impressions. With full instructions for choosing materials, sizing and constructing garments - perfect for reenactors.


Based on documentary descriptions, extant examples and paintings, including:
- Bodice worn under a gown by Eleanora of Toledo (died 1562) in Arnold, J (1985) Patterns of fashion: The cut and construction of clothes for men and women c1560-1620, London: Macmillan, 102
- Thomasine Petre's accounts, 1555 - "3 yardes brode russet ... for a kyrtell"
- Detail from The field of the cloth of gold undated, artist unknown, Royal Collection (Hampton Court Palace)
- Detail from The St Bartholomew's day massacre, 1572 - Francois Dubois, Lausanne


This pattern is available in either larger sizes or smaller sizes. This particular listing is for the smaller sizes. Please see the information below to ensure you're selecting the correct pattern for you. The photos for this listing also include a chart detailing specific measurements for each size.

Small Sizes
8, 10, 12, 14, 16, 18 (UK) / 6, 8, 10, 12, 14, 16 (US)

Larger Sizes
20, 22, 24, 26, 28 (UK) / 18, 20, 22, 24, 26 (US)

If you need this pattern in larger sizes you can find it here: https://www.etsy.com/listing/111902504/pattern-for-womens-tudor-kirtles-and

We also have a pattern for children's kirtles. You can find it here: https://www.etsy.com/listing/111903900/pattern-for-tudor-girls-kirtles-and


Also note, photos of actual garments are examples only – no garments are included with this product.
Ships
from
| ship to | cost | with another item |
| --- | --- | --- |