Pattern for Women's Tudor or Elizabethan Waistcoat - Large Sizes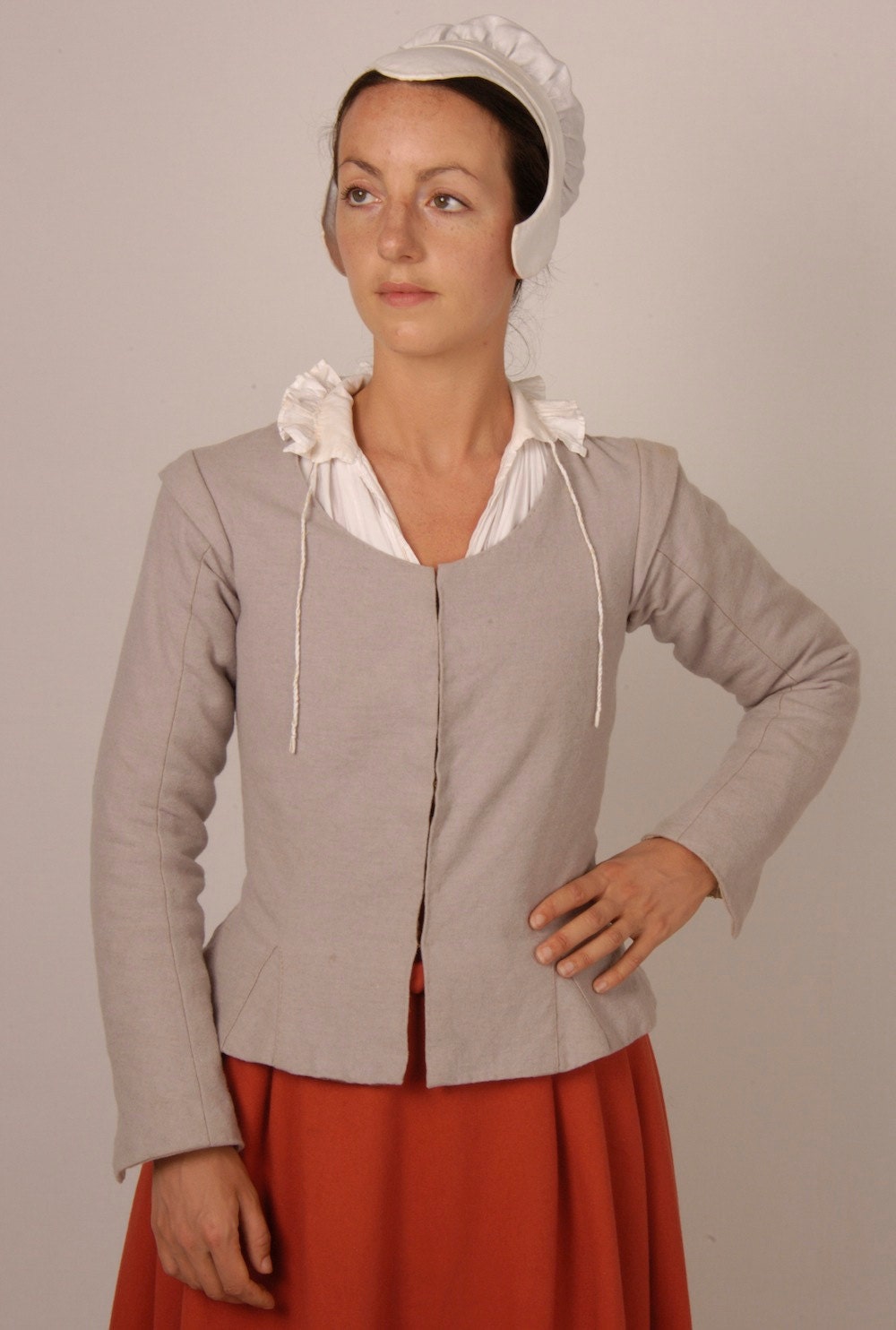 Pattern for a ladies' late Tudor or Elizabethan waistcoat (like a fitted jacket). Ideal for latter 16th century impressions. With full instructions for choosing materials, sizing and constructing garments - perfect for reenactors.


Based on extant examples, woodcuts and paintings, including:
- Embroidered linen waistcoat c1600 - Nottingham Costume Museum, Middleton Collection
- Pudding seller depicted in The Cryes of the City of London c1600 - Pepys Library, Cambridge
- Detail from The Collector of the Tithes, c1600 - Pieter Breughel the Younger, Private Collection


This pattern is available in either larger sizes or smaller sizes. This particular listing is for the larger sizes. Please see the information below to ensure you're selecting the correct pattern for you. The photos for this listing also include a chart detailing specific measurements for each size.

Smaller Sizes
8, 10, 12, 14, 16 (UK) / 6, 8, 10, 12, 14 (US)

Larger Sizes
18, 20, 22, 24, 26 (UK) / 16, 18, 20, 22, 24 (US)

If you need this pattern in smaller sizes you can find it here: https://www.etsy.com/listing/111956441/pattern-for-womens-tudor-or-elizabethan

Please also note, this waistcoat is designed to be worn over separate bodies (corset). The pattern for these are not included and should be purchased in addition to the gown pattern. Our bodies pattern can be found here: https://www.etsy.com/listing/111934085/pattern-for-tudor-elizabethan-bodies-or


Photos of actual garments are examples only – no garments are included with this product.
Ships
from
| ship to | cost | with another item |
| --- | --- | --- |