Patterns for Tudor Lady's Bonnets, Frontlets, Pastes and Edges - Nowadays Also Called Gable, Kennel, Pediment or English Hoods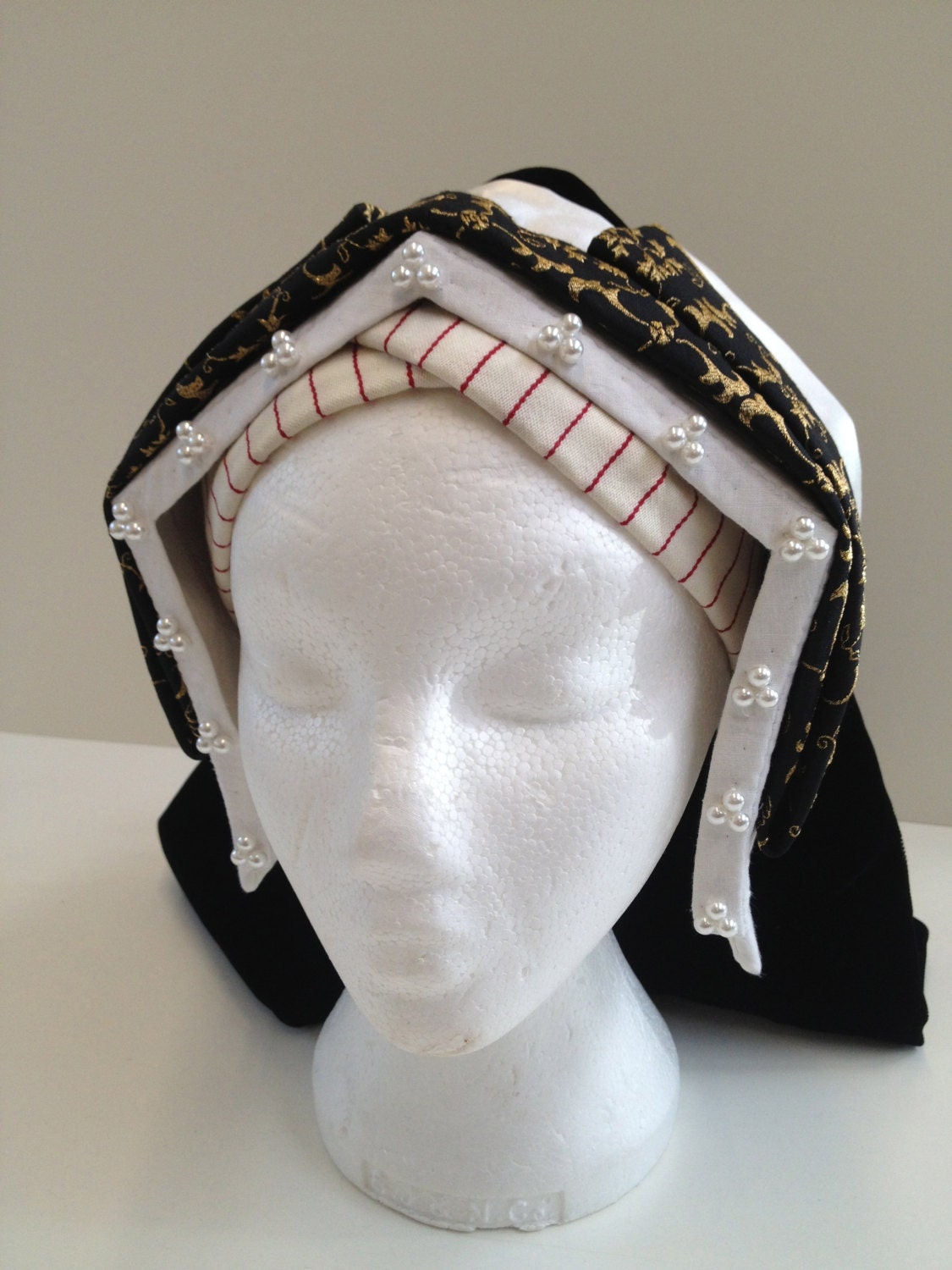 This is a pattern for a Tudor lady's bonnet and frontlet (the items nowadays referred to as gable, kennel, pediment or English hoods). This style of headdress was fashionable from the 1490s to the 1530s, though it continued to be worn (less fashionably) till 1550. Ideal for Henry VIII's wives or other 16th century impressions. With full instructions for choosing materials, sizing and construction - perfect for reenactors.


Based on information gathered from primary sources including:
- Bonnets, frontlets and pastes issued to ladies attending the royal family (1498, 1499, 1503, 1505 & 1516) from documents in The National Archives: E36/209, f9v; f6r; f17r; E101/415/10, f27r; LC9/50, f233, r-v; and E101/418/6, f4v
- Effigy of Lady Joan Lisle (c1510), Church of St Peter & St Paul, Thruxton, Hampshire
- Bonnets, frontlets and edges for Lady Lisle and her stepdaughters Katherine and Anne Bassett (1530s) in St Clare Byrne, M - ed (1981) The Lisle letters
- Effigy of Margaret Wadham (c1520), Church of St Mary the Virgin, Carisbrooke, Isle of Wight
- Two views of a woman wearing an English Hood by Hans Holbein (c.1528-30), British Museum
- Portrait of Jane Seymour, by Hans Holbein (1537), Royal Cabinet of Paintings, Mauritshuis
- Effigy of Alice Shelley (1549), Church of St Mary the Virgin, Clapham, Sussex
- Wire stiffener for a hood (inventory no.Z640*), Museum of London


Please note, photos of actual headdresses are examples only – no headdresses are included with this product.

One size.
Ships
from
| ship to | cost | with another item |
| --- | --- | --- |