Pattern for Men's Elizabethan Peascod Doublet and Trunkhose - Large Sizes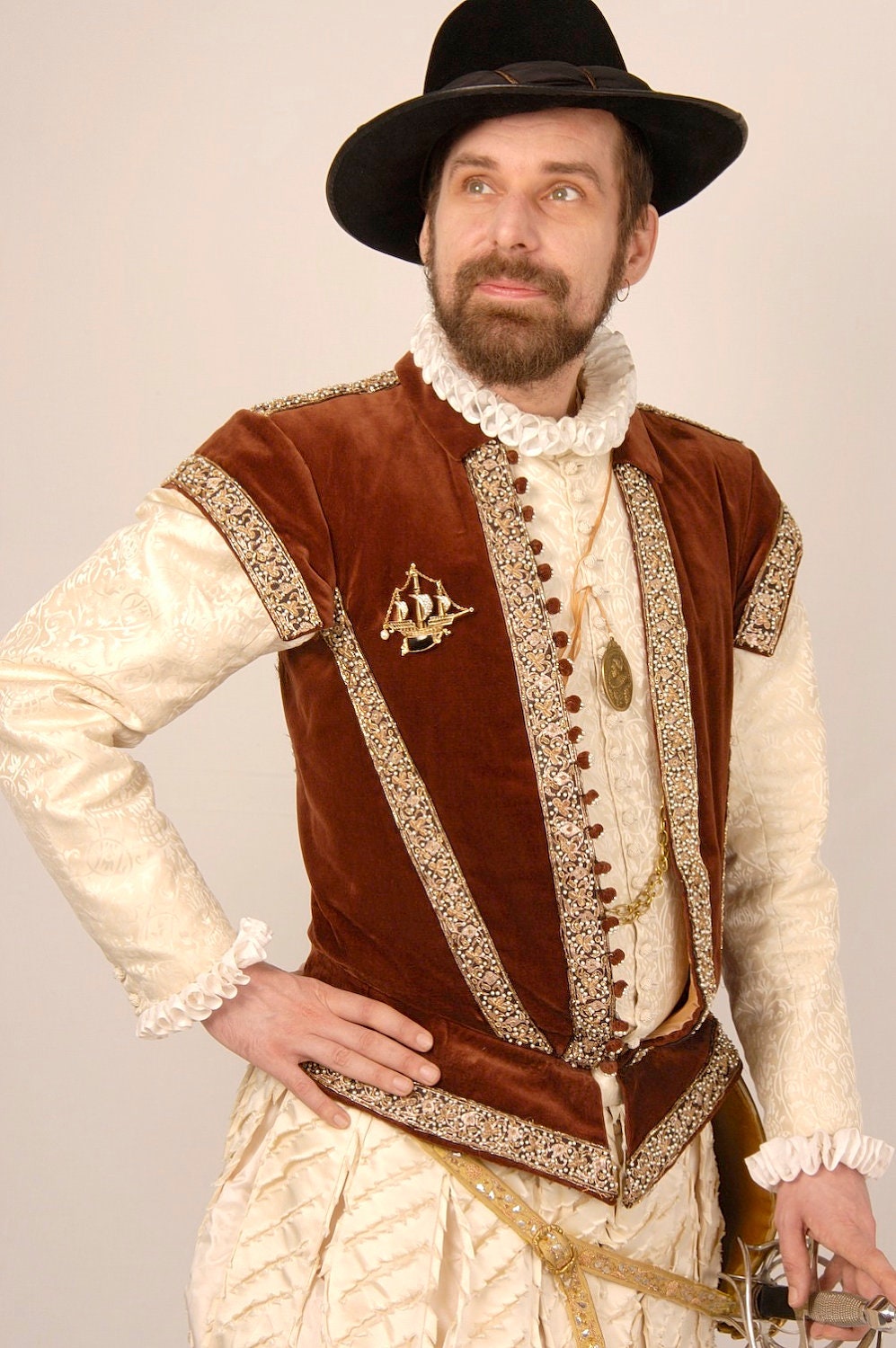 Patterns for late Elizabethan gentlemen's doublet and paned trunkhose. Appropriate for late 16th/early 17th century impressions. With full instructions for choosing materials, sizing and constructing garments - perfect for reenactors.


Based on documentary descriptions, extant examples and paintings, including:
- Doublets and trunkhose in Arnold, J (1985)
 Patterns of Fashion: The cut and construction of clothes for men and women c1560-1620, London: Macmillan
- 1590s Tailor's bills - "makeinge your hose
 & cottyng them...cotten to them...bombast to the skalynes...pocketes to the hose...Ruge for rowles for ij payer of hose...", Stern, E (1981) Peckover and Gallyard, two 16th century Norfolk tailors, in Costume 15, 20
- Figures from Cryes of the City of London, Pepys Library, Cambridge, c1600


This pattern comes in smaller sizes and larger sizes. This particular listing is for the larger sizes. Please see the sizing information below to ensure you're selecting the correct pattern for you.

Smaller Sizes
Waist 32-40 inches / 81-102cm
Chest 38-46 inches / 96½-117cm

Larger Sizes
Waist 42-50 inches / 107-127cm
Chest 48-56 inches / 122-142cm

If you need this pattern in smaller sizes you can find it here: https://www.etsy.com/listing/112984398/pattern-for-mens-elizabethan-peascod?ref=related-0


Also note, photos of actual garments are examples only – no garments are included with this product.
Ships
from
| ship to | cost | with another item |
| --- | --- | --- |