Replica Historical Hooks and Eyes for Tudor/Elizabethan Reenactment or Fancy Dress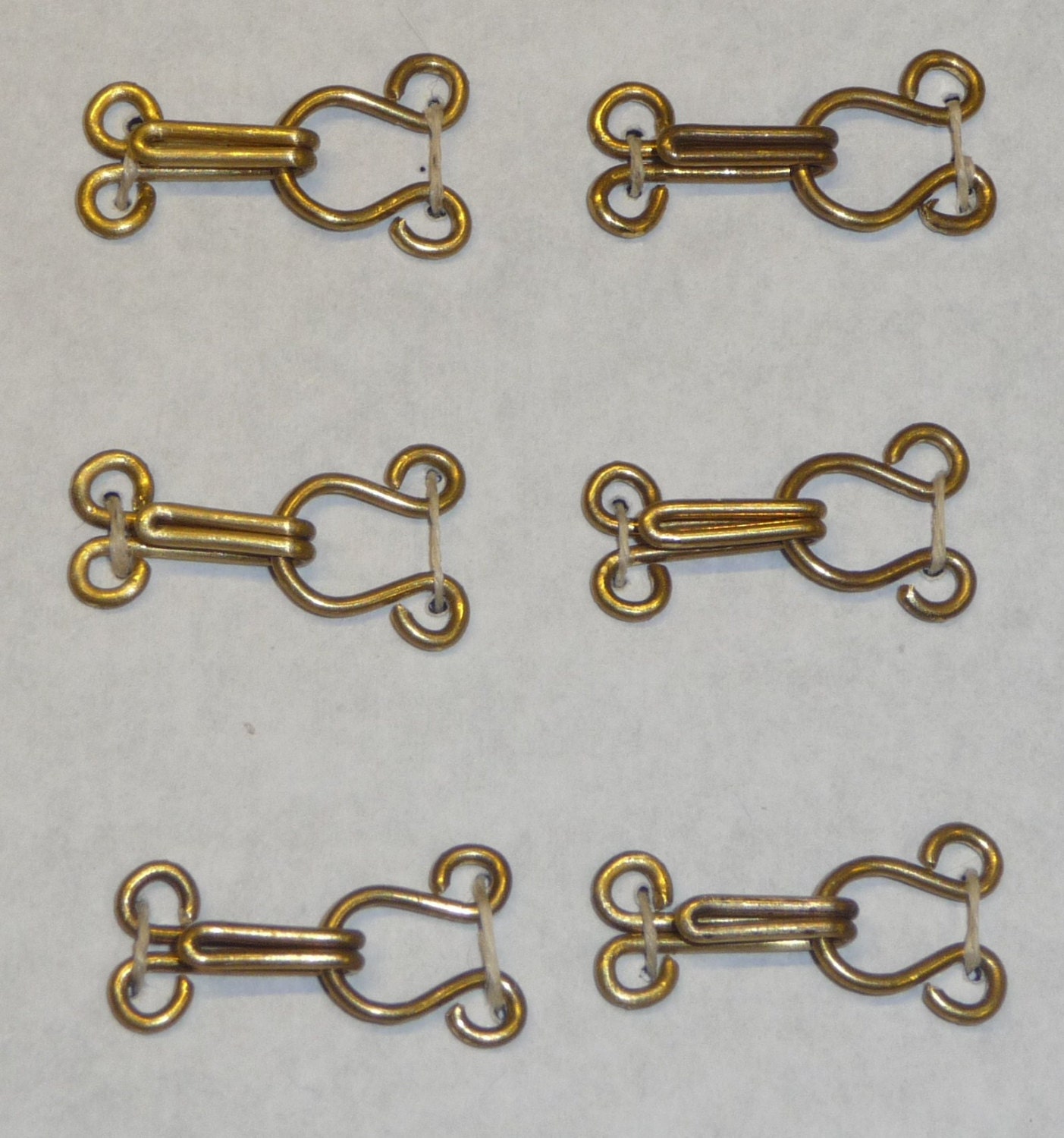 These hooks and eyes are hand made in England by Juliet Griffin and they are the best! They are fashioned from brass wire, as was common in the 16th century, and are of the highest quality. They do not bend or become mis-shapen after prolonged use and the proportions are just right so that they stay in place once fastened. Perfect for fastening doublets, women's waistcoats, partlets and children's clothes.

The hooks measure approximately 1/2" (12mm) in length and the eyes are approximately 3/8" (9mm) long. They are sold in packs of six pairs.
Ships
from
| ship to | cost | with another item |
| --- | --- | --- |